Lizbet Gonzalez heads to Washington, D.C.
SSU Philosophy grad Lizbet Gonzalez heads to Washington, D.C., for graduate school and an internship with the U.S. House of Representatives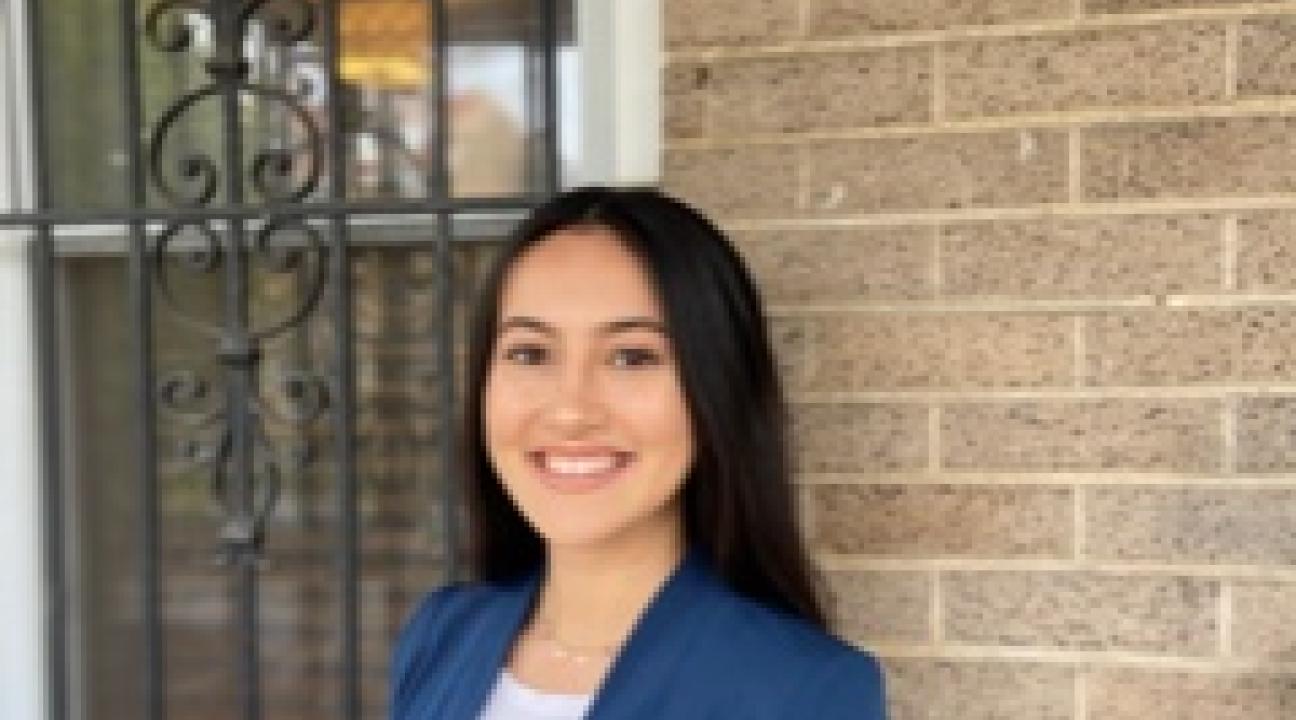 1) What are you doing these days?  Where are you living, and what are you doing professionally?
I moved to Washington, DC shortly after graduating from SSU to continue my graduate studies in public policy at The George Washington University. I am almost done with my first year of the MPP program, where I am hoping to specialize in Immigration and Social Policy. This semester, I am also interning with the House Judiciary Committee of the U.S. House of Representatives. I am the intern for the subcommittee on Immigration and Citizenship, where we write policy relevant to immigration matters and push them through the House. We just recently passed two bills, The Farm Workforce Modernization Act and the DREAM and Promise Act a couple of weeks ago, so the work that I get to do is very exciting and real and it feels meaningful to me. 
2) What was your path from SSU to your current professional role?  How did you get to where you are now?
During my time at SSU, I was lucky enough to be accepted into the McNair program where I was both encouraged and expected to apply to graduate schools during my senior year. I always thought I wanted to be a lawyer which is what pushed me towards philosophy, but after interning at an immigration law firm and taking classes with Dr. Burke specifically, I realized that instead of practicing within our current legal frameworks, I wanted to work to change them. I ultimately decided to move to the DC area because I thought it was an incredible opportunity to gain experience in the federal government as well as make connections with the people in charge of the legislative process, and I am very glad that I did. 
3) Is philosophy ever relevant to your work or life these days?  Can you draw any connections between your studies at SSU and what you are doing now?
Philosophy drives most of the work that I do because it allows me to think beyond what we think we know to be "True." Philosophy gave me the tools to critically analyze the ways in which our current systems work and why they don't work for so many people. I am often being pushed to "think outside of the box", come up with ideas, propose new ways of thinking or creating etc, and my time in the philosophy department has allowed me to do that. There is never one solution to any problem, but by allowing other viewpoints into the conversation, pushing yourself to think beyond what you think you know to be True, and being critical about your beliefs, it pushes you to be a better analyst and human being. Some of my favorite memories at SSU are in Dr. Burke's class where I was pushed far beyond what I had expected, and I learned more about how to show up for disenfranchised peoples, fight for equity and equality, and always ask yourself "why?"  
4) When did you graduate from SSU, and can you share a memorable experience from your time as a Philosophy major at SSU?
I graduated from SSU in the Spring of 2020, so fairly recently. One of my favorite memories in the Philosophy department was when Dr. Burke allowed us to work on an independent project in her introductory course, 202. We were tasked with doing "My Philosophy of…" where we came up with our own topics and argued on behalf of our beliefs. This was my first exposure with something like this, and I decided to do an "Open Border Proposal" where I discussed the societal construction of border walls and my philosophical views on what migration ad immigration should look like. Little did I know this project would help me establish my views on a topic that matters dearly to me and propel me into a career where I get to help immigrants and their families. 
5) Any advice for current or prospective Philosophy majors at SSU?
For students thinking about pursuing philosophy/barely getting started—> Philosophy is great! As I mentioned, I joined because I wanted to be pre-law and truthfully I had no idea what philosophy was or why I should care about it, but I knew that it would help me become a lawyer. It isn't all about old men and their thoughts on life, morality, and ethics, especially if you go into the pre-law or social justice concentrations of philosophy. As a woman of color, this was especially difficult because the first class or two did not feel relevant to my experience or my view on the world, and I remember feeling very discouraged. But as I said, I learned far more about the world and how to make it better or at least imagine something different, and I never thought I would love it as much as I did. So with that, stick with it. The first couple courses can feel very history-forward because they want you, as a philosophy student, to have a background in philosophy which makes sense. As soon as you start getting into your electives and taking courses that interest you, you will be love it, I promise. Reach out to past students in your concentration to see how they felt about the process or the classs they took, this might help! *feel free to share my email with them* 
As for students more generally—> Make connections! (I know everyone tells you this, but really, do it) Not only will these professors and faculty members help you learn and offer resources, but they become recommendation letter writers, colleagues, and support throughout graduate school or the job market. The people you are learning from have been where you are right now, and they are the best resource to help you get to where you want to be. Also take all of the opportunities and guidance that you can because SSU has some AMAZING resources that I wish I would have taken much more advantage of (LARC, library, career center, academic programs like McNair and TRIO, tutoring, etc) I also recommend taking classes outside of your major/field, because they will only help you enhance and widen your skillset. I wish more than anything that I had taken an economics or business course to learn about how those areas impact policy and philosophy (which I have learned, everything does) Lastly, enjoy your time at SSU and savor every moment because it flies by in the blink of an eye. As someone who graduated through a pandemic, trust me when I say that you never know what will happen, so enjoy it and take every opportunity you can.