Alumnus Ryan Pedvin ('14) goes from philosopher to winemaker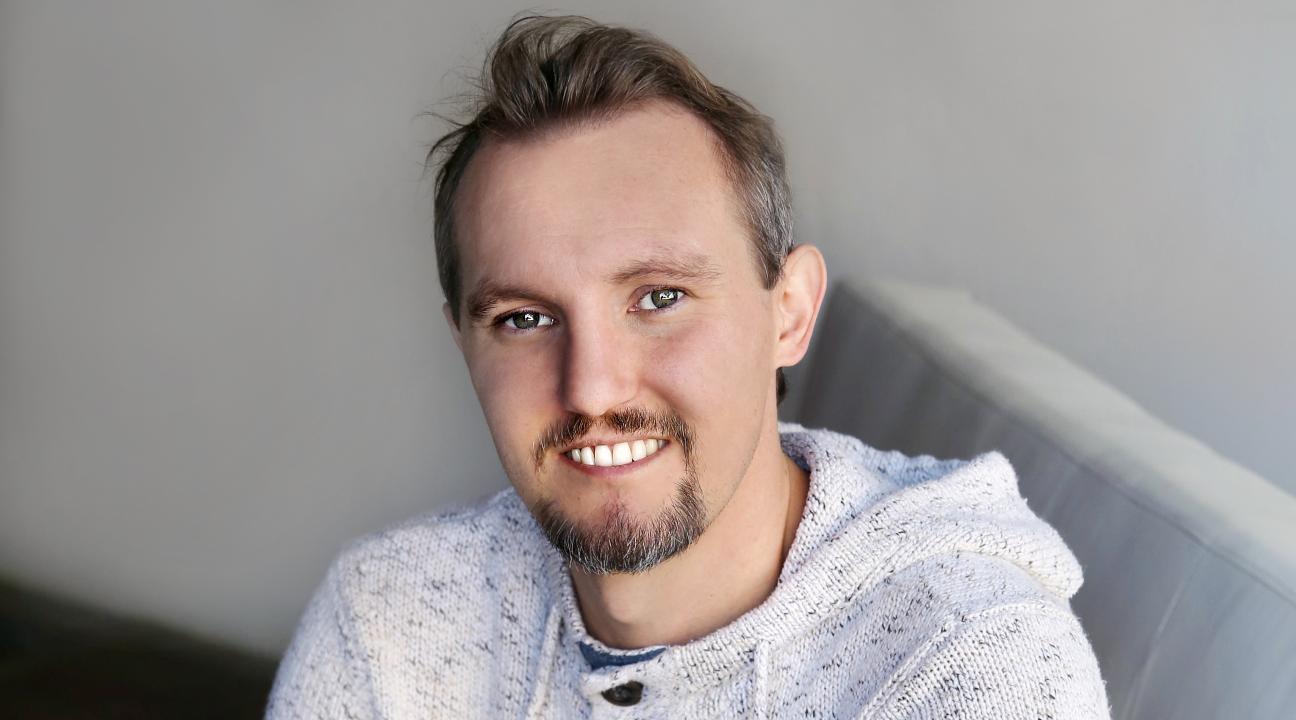 1) What are you doing these days?  Where are you living, and what are you doing professionally?

A: Since my time in SSU I had a pretty big hip and core injury that forced me to live a sedentary life and took a couple of surgeries, one in 2017 and one in 2020, to correct. Because of those surgeries, it has allowed me to begin exercising again. I am spending most of my free time working out and mountain biking with my brother and uncle; I can't begin to explain the amount of joy mountain biking brings to my life. I am living in my hometown of Upland in Southern California, about forty minutes east of Los Angeles. I started a commercial winery in 2020 and I am the winemaker for the brand.
2) What was your path from SSU to your current professional role?  How did you get to where you are now?

A: Before going to SSU, my dad had mentioned how he wanted to plant a vineyard in the extra lot behind his house and I should learn how to plant/manage a vineyard while at school. I never did, but once I graduated I asked if he was serious about the proposal. He was. I then bought a bunch of books and learned how to set up a vineyard and what to plant. Going through that process, and taking a few "wines of the world" classes at Cal Poly Pomona, I realized wine is what I am really passionate about and this is the industry I wanted to be in. Getting my masters wasn't really in the cards because of the amount of time and money it would take so I ended up coming back to Sonoma and got my associates in Enology from Santa Rosa Junior College. I made a couple of barrels of wine in both 2018 and 2019 to practice the craft and felt like I was ready to make a go at it on a professional level in 2020. I am making wines from grapes grown in Cucamonga Valley, a historical growing region where I live, and from Santa Barbara.
3) Is philosophy ever relevant to your work or life these days?  Can you draw any connections between your studies at SSU and what you are doing now?

A: The classes I took on race and law are very relevant in these times, especially post George Floyd's murder, and has made me more politically active overall. Even though I ended up not pursuing a law degree, taking classes to satisfy the Pre-Law and Applied Ethics concentration has given me a lasting interest in law and justice. So much so, I listen to a podcast by Preet Bharara, the former United States Attorney for the Southern District of New York, where he goes through current political and global events through the lens of the law.
4) When did you graduate from SSU, and can you share a memorable experience from your time as a Philosophy major at SSU?

A: I graduated in 2014. When I think about it, the experiences that bring me the most joy are the ones hanging out with Dan Lyman at the pub before philosophy classes. Also hanging out with all the people from the philosophy club, either officially during the club meetings or unofficially at the pub. Those conversations always developed in interesting and enjoyable ways.
5) Any advice for current or prospective Philosophy majors at SSU?

A: Philosophy is hard. It isn't part of elementary or high school curriculum and typically only one critical thinking class is required in college. It's okay to struggle. Asking for help will lead to understanding and growth. The skills you learn from philosophy will build on themselves and will not only benefit you in the classroom but in life. Be patient and enjoy the process.