Alumna JaQuay Butler ('16): Public Health Educator
Philosophy alumna JaQuay Butler ('16) serves the Sacramento area as a Public Health Educator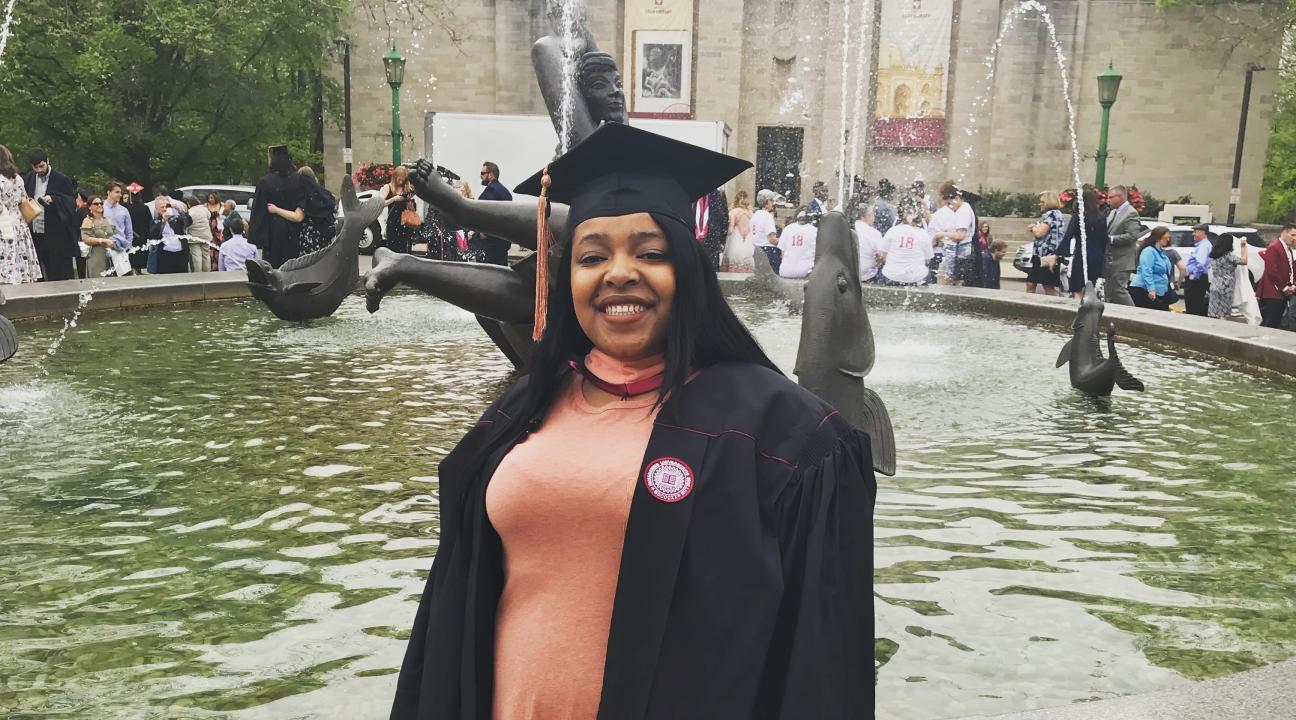 What are you doing these days?  Where are you living, and what are you doing professionally?


I am originally from Sacramento, CA. I moved back to Sacramento in May 2018 and currently I am a Health Educator for Sacramento County Public Health. In my role as a health educator, I develop and create culturally and linguistically appropriate educational resources and materials, and plan, implement and facilitate health education programs. I work to improve sexual health outcomes for residents of Sacramento County.
What was your path from SSU to your current professional role?  How did you get to where you are now?


Once I graduated from SSU I attended graduate school at Indiana University (IU) in Bloomington, Indiana. At IU, I pursued a Master in Public Health with a concentration in Health Education. In August 2017, at the start of my last year of graduate school, my mother had a stroke. I made the decision to move back home after graduation to be closer to her. The path was not easy. Unfortunately, I could not find work in my field when I first moved back home. I applied to a ton of jobs and put myself on many job lists but had no luck. I began working for a non-profit that credentialed alcohol and drug counselors in the State of California. Nine months into my role at the non-profit, I was offered an on-call position with Sacramento County Public Health Tobacco Education Program. It was a big risk because the position was non-permanent, however I decided to stick with it and give it my all. A few months into the position, a permanent health educator position opened up with the Sexual Health Promotion Unit. I took a chance and applied was offered the position and have been working here since.
Is philosophy ever relevant to your work or life these days?  Can you draw any connections between your studies at SSU and what you are doing now?


Philosophy is very relevant to both my work and my life these days. It has always been something that has guided me as I continued on my journey after graduating from SSU. Philosophy taught me how to think logically and think outside of the box. This has strengthened my ability to analyze and solve problems. Which is beneficial when you work in a field that is ever changing. Philosophy as a foundation has allowed me to understand the values of public health in reducing suffering and promoting the well-being of populations.
When did you graduate from SSU, and can you share a memorable experience from your time as a Philosophy major at SSU?


I graduated from SSU May 2016. One memorable experience I have is when I took a Philosophy of Law course taught by Joshua Glasgow. I had no idea what to expect, but having to write an argumentative essay on whether it was okay for the law to punish those that abuse substances or are sex workers was an eye opener for me. I remember sitting down and trying to develop an argument that supports punishment of these people for their own best interest, but it was tough. This entire class shook the foundation of everything I knew. I had to strive hard change my way of thinking which has transferred very well to the work I do in public health.
Any advice for current or prospective Philosophy majors at SSU?


Majoring in Philosophy creates endless possibilities of the work someone can do. Never let anyone put this degree in a box. Philosophy teaches skills that can benefit anyone in ANY field they decide to work in. I remember being asked multiple times what I would be able to do with a degree in Philosophy and I could list 10 different careers immediately. Majoring in Philosophy allows individuals to build a solid foundation of skills that are transferable to any job or career. I have never one regretted my decision to major in Philosophy.